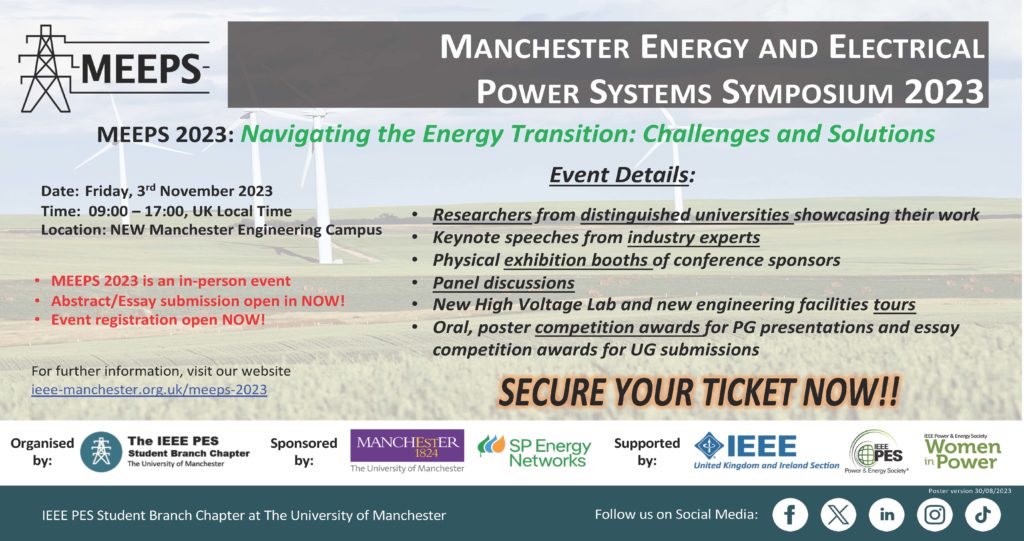 The Manchester Energy and Electrical Power Systems (MEEPS) symposium is a prestigious student-led event that has been held annually since 2012. Over these years, MEEPS has been noted for providing a platform for students, researchers and young professionals to publicize their research works and discuss the latest developments and trends in the Power and Energy Sector.

The theme for the year 2023 will be "Navigating the Energy Transition: Challenges and Solutions".


Event Details
📆 Date: Friday 3rd November, 2023
⏰ Time: 09:00 – 17:00
⛪ Location: Engineering Building A, Manchester Engineering Campus, Oxford Road, Manchester M13 9PL




Please check our Facebook on the moments in MEEPS.

For details about the Keynote speakers, please click here.


Join the Event
Call for poster and presentation abstracts
To be considered for oral presentations, abstract submission is required. This symposium welcomes contributions on all topics related to Power & Energy, including (not limited to): 
Planning, Operations, and Economics of Future Energy Networks 
Advanced Technologies Applied to Power Systems 
Achieving Sustainable Development Goals in the Power and Energy sector 

As the work presented in this symposium is not published, you are still able to submit your work elsewhere, or to present your work again! Hence, you can submit to us your abstracts on work that is already published or to be published in future conferences/journals.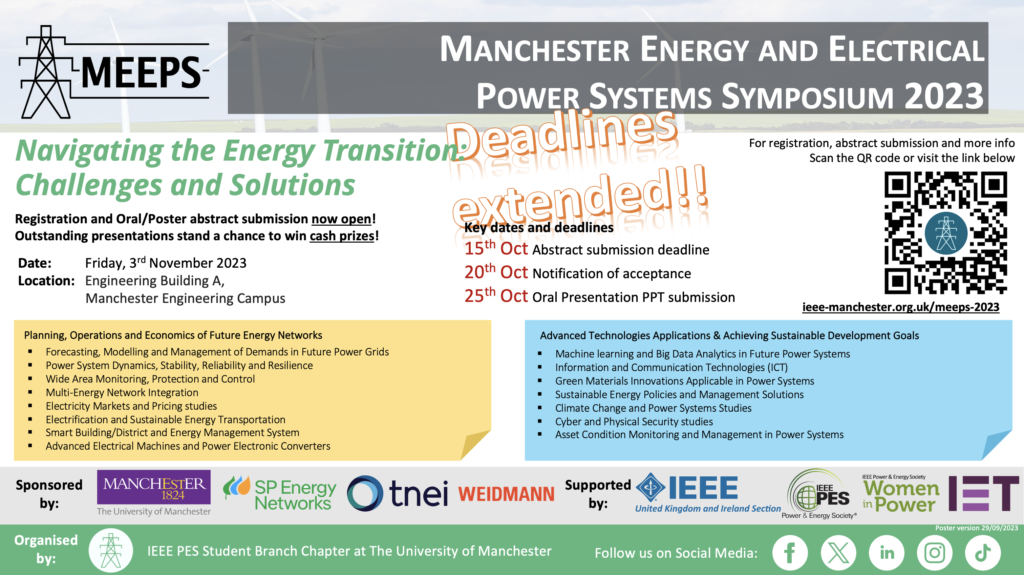 Please click the "Download Template" button below to download the abstract template for MEEPS 2023. Kindly send the completed abstract template to our email address with a clear subject indicating whether it is for oral or poster presentation.
Important: The abstract submission DEADLINE is NOW CLOSED (15th October 2023).




Essay Competition

MEEPS Essay key dates for UoM Undergraduates and Masters Students:

20th October Essay Submission Deadline
1st November Essay Awardees Notification
3rd November MEEPS Award Presentation
Please note that this competition is restricted to the first 20 entries ONLY.

This year the winner gets…
A signed certificate
A year's student membership to the Institute of Electrical and Electronic Engineers (IEEE)
A year's student membership to the IEEE Power and Energy Society (IEEE PES)
£70 cash!
This year's topic for the 500-word essay is: In which ways do you think young people can help in accelerating the green energy transition towards meeting the UN's net-zero emissions plan by 2050?
Your Application Form and Essay should be submitted by email to ieeesb.pes.chapteruom@gmail.com no later than 12 midnight on Friday 20th of October 2023. Your essay will be evaluated by a team of academics within the Department of EEE and graded on originality, quality of content and content feasibility.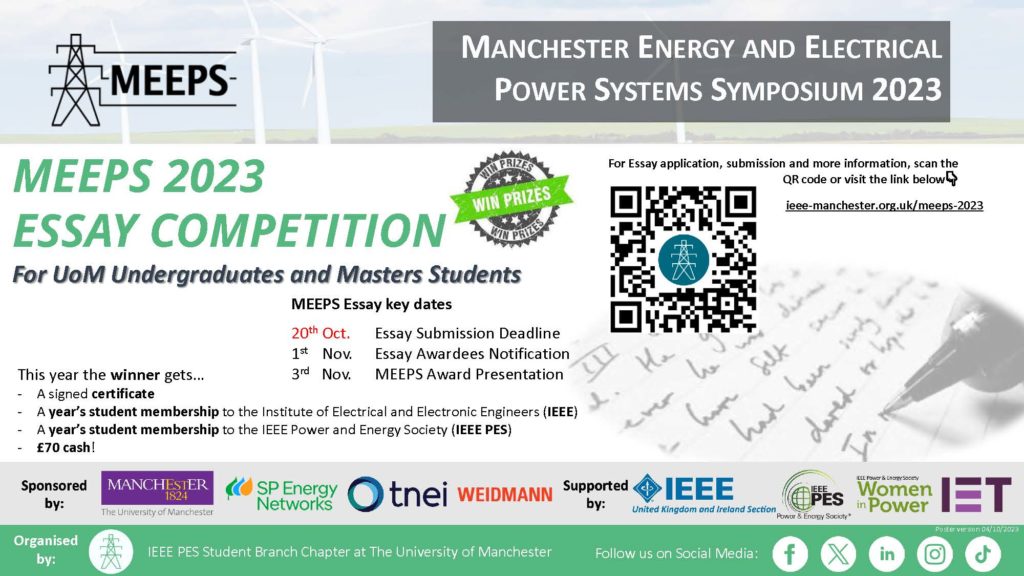 Get your ticket for MEEPS 2023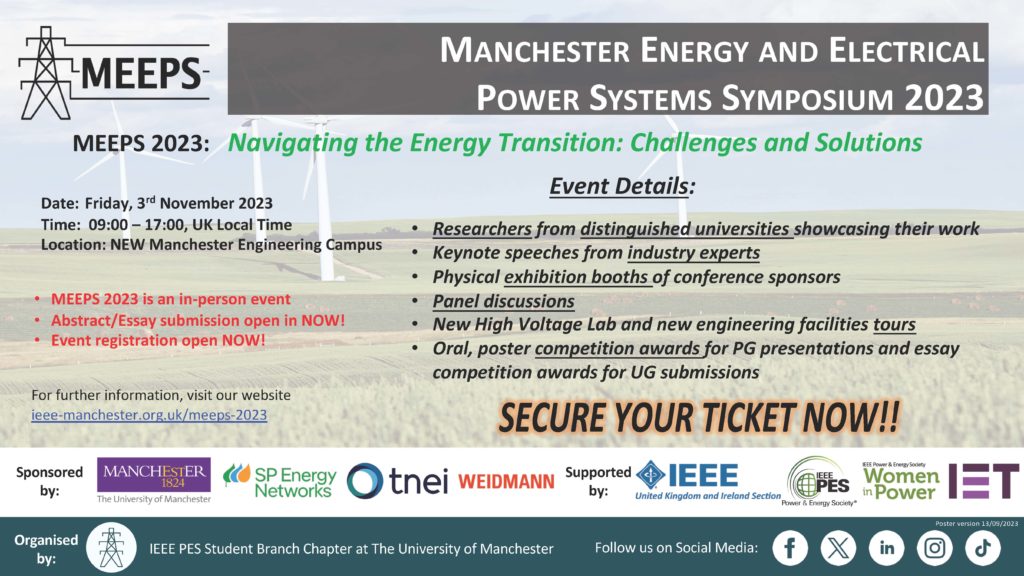 Up to £600 in prizes to be won!! The button below will bring you to a secure portal hosted by the University of Manchester. If you require alternative payment methods, please contact us to arrange it.
▸Are you UoM student or staff and would like to use your University budget?(Click for more information)


For staff/students to pay for conference registration fees with internal funds, you would need to send the details through to the accounting team (fsenonresearch@manchester.ac.uk) and they will post a journal transfer between the two codes.

In the email, let them know the fee amount (£35.00), attendee name, your activity code you are funding this from and any other relevant details so it can be included in the journal description. Obviously, let them know it is for MEEPS 2023. In case you need it, here is our activity code: CA07303. Description: G:EEZ MEEPS Workshop – November 2023

Once this is sorted, we can finish the registration (we will need things such as dietary restrictions, etc) through email, by either emailing us ieeesb.pes.chapteruom@gmail.com.

▸Are you a UoM student and would like to volunteer this MEEPS? (Click for more information)


Do you have questions about volunteering in MEEPS? Contact us by sending an email to our email address with a clear subject, and if selected, you will gain free access to MEEPS while you volunteer!



Check out our sponsors and supporters for MEEPS 2023
Sponsors: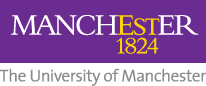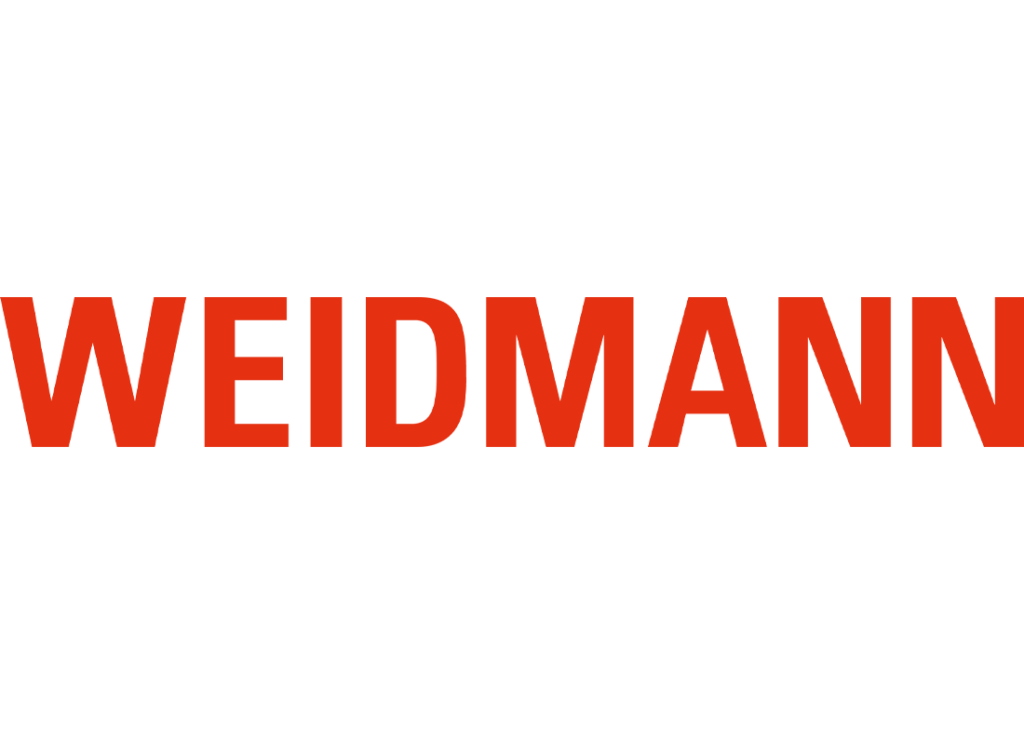 Supporters: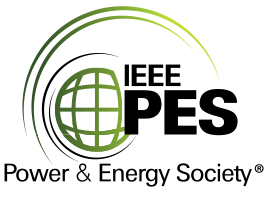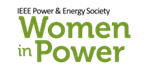 More exciting details are coming up soon! To stay informed and be the first to know about our updates, please make sure to visit our website regularly and follow us on our social media channels. Stay tuned as we'll be sharing these cherished memories on our website and social media platforms.




Discover the magic of our previous MEEPS brilliant moments: