Industrial Site Visit to Viridor – Runcorn Energy Recovery Facility (ERF), Cheshire 
On the 27th of July 2022, IEEE PES SBC at the University of Manchester organised an industrial site visit to Runcorn Energy Recovery Facility centre (a subsidiary of Viridor UK), Cheshire, for University of Manchester students. The industrial site visit was coordinated to help the students (especially those in Science & Engineering) develop an understanding of how theoretical practice is applied in an industrial environment. 
The tour attracted many postgraduate student participants across various subject disciplines of the University, such as Electrical/Electronics Engineering, Computer Science, Materials, & Civil Engineering. 

Tour participants were coordinated to the site by the IEEE–PES committee representatives: Lois Efe & Christian Nwosu. On arrival at Runcorn Energy Recovery Facility "Runcorn ERF" (Viridor), participants were welcomed by Mike Hurley (the site Operations Manager) accompanied by two other staff. Mike Hurley presented a brief background lecture on the operations of the corporation, which focused on processes involved in waste conversion to power. Hence, student participants were educated on how waste is recycled to produce electricity. Following the lecture, participants were taken on a tour around the power plant.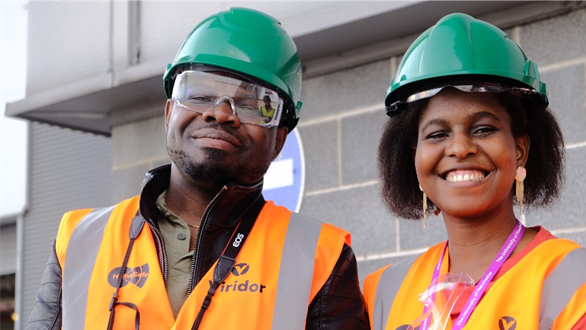 The company uses ~72000 tonnes of waste per hour from domestic waste to generate electricity. All the waste in Greater Manchester is moved by train to this Runcorn energy recovery site, where they are mixed and combusted to generate power. The combustion is used to generate steam via steam boilers, which are used to run the turbines for electricity generation. The facility operates two steam turbines. One of the turbines is used for electricity & steam production, while the other is only utilised for electricity generation. Each turbine is rated 45 MW, with both producing ~90 MW of power.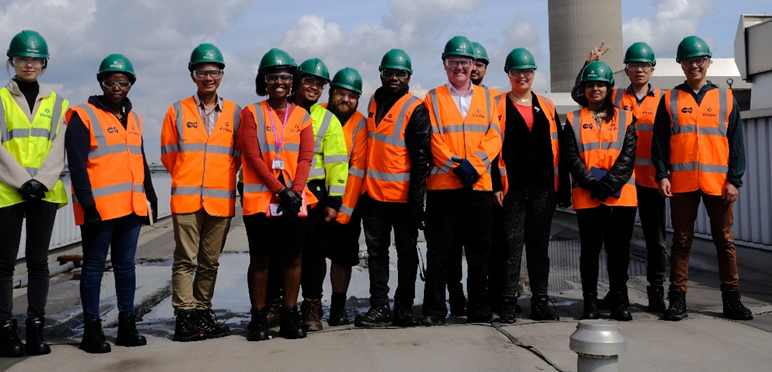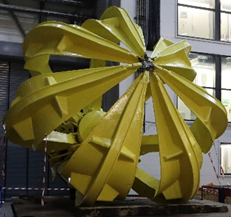 Participants were pleased with the trip and reported that they learnt a lot about energy & power generation and had lots of fun. With many indicating that they would like to attend future site visits.  
The IEEE-PES SBC wish to appreciate the effort of Beth Whittaker, the Business Support Coordinator at Viridor (Runcorn), for all the effort made in facilitating this trip. In addition, the trip would not have been possible if not for the determination of the following committee members: Christian Nwosu (the Industrial Liaison Officer) who contacted the company and agreed to a date and time for the industrial visit; Airam Perez Guillen (the Financial Secretary) who coordinated the payments & registration of participants; Lois Efe (the Event Coordinator) who arranged for the transportation, refreshments, and smooth sailing of the tour; and Omoniyi Akinpelumi (the committee Chair) who contributed immensely by bringing everyone onboard to ensure the success of the trip. Also appreciated are the efforts of other committee members who contributed in different ways towards the accomplishment of this event.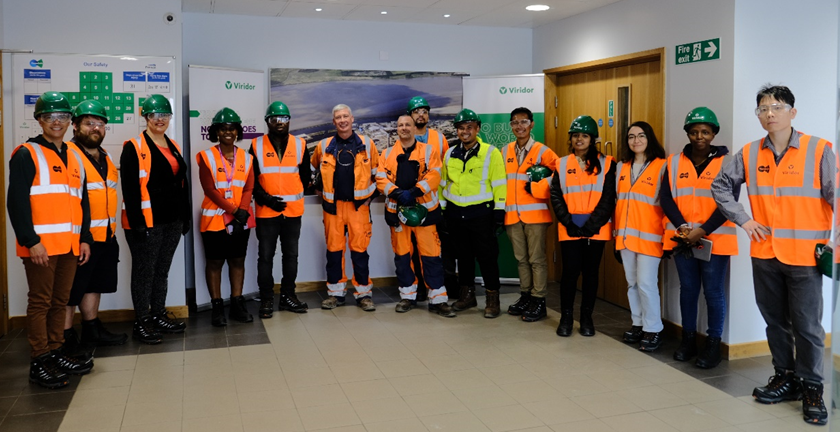 Lois Efe 
Events Coordinator, IEEE PES SBC at The University of Manchester 
Christian Nwosu 
Industrial Liaison Officer, IEEE PES SBC at The University of Manchester 
If you have any questions, please feel free to contact our chair:
Chair: Omoniyi Akinpelumi
Email: omoniyi.akinpelumi@manchester.ac.uk