Congratulations to Charming Panda who is the proud winner of our First Virtual Pub Quiz!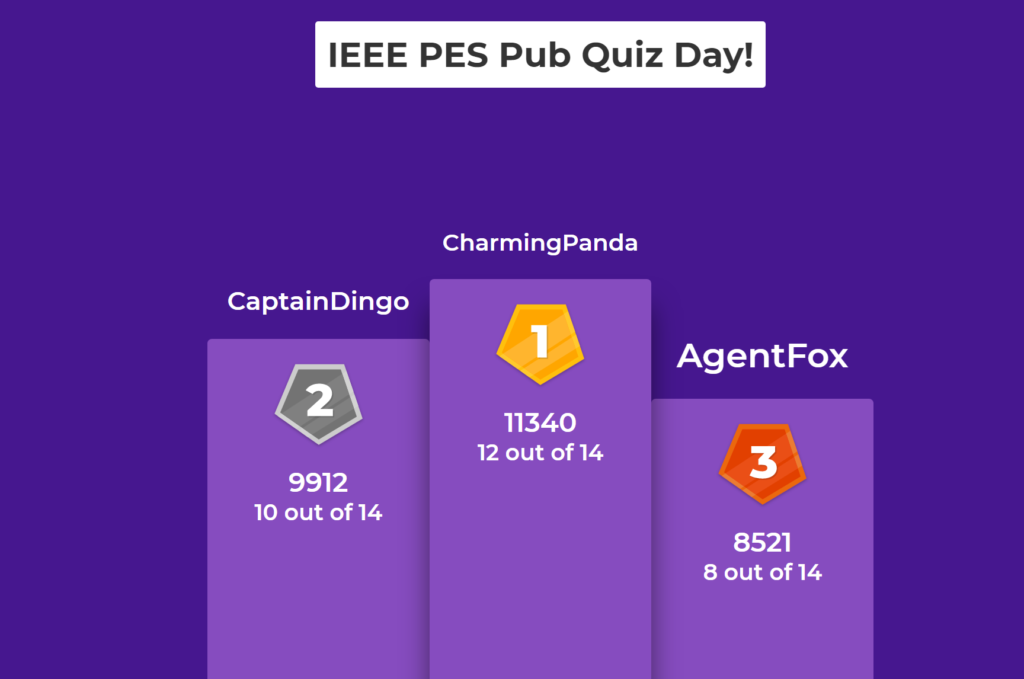 Feel struggling or isolated during this uncertain period? Want to celebrate after exams? Itching for a drink in a pub while remaining cautious about the COVID-19 pandemic? Get excited and join in an upcoming Virtual Pub Quiz!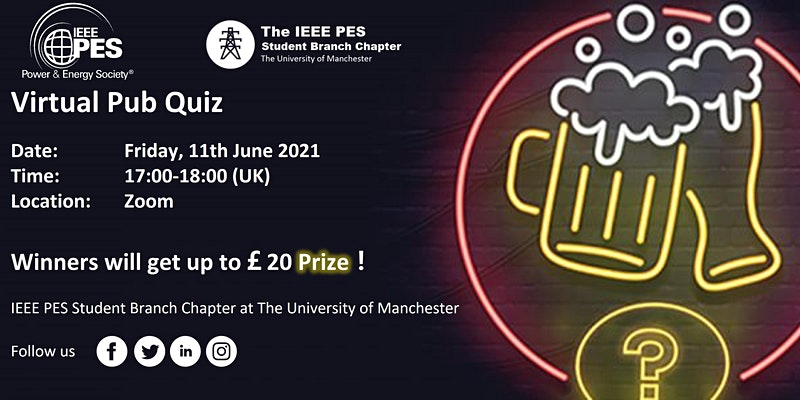 Date: Friday, 11th June 2021
Time: 17:00-18:00 BST
This online virtual pub quiz is a chance for you to connect with other students in the department of EEE. We have also prepared a set of Quiz questions about power and energy systems.
Everyone is welcomed. Grab a drink, chat with people, challenge yourself with the quiz and compete for a £20 prize. Most importantly, have fun!