Manchester Energy and Electrical Power System Symposium 2020- Envisioning the Power and Energy Systems in an Industry 4.0 era
Date: 4th-6th November 2020
Time: 2pm-5pm, UK Local Time
Location: Online via Zoom
Registration: via Eventbrite
Due to the current COVID-19 situation, MEEPS2020 is made online and free to attend for everyone.
All presentations will be assessed by industrial and academic guests for the Best Presentation awards – winners will receive cash prize provided by our industrial sponsors! Read the abstract submission rules here.
Program:
Day 1: Planning and Operation of Future Energy Networks
Opening Address- Keynote Speech – Oral Presentations
Day 2: Advanced Technologies Applied to Power Systems
IEEE PES Women in Power Special Session – Oral Presentations
Day 3: Achieving Sustainable Development Goals
Keynote Speech – Oral Presentations – Panel Session – Award Announcement
Invited Speakers: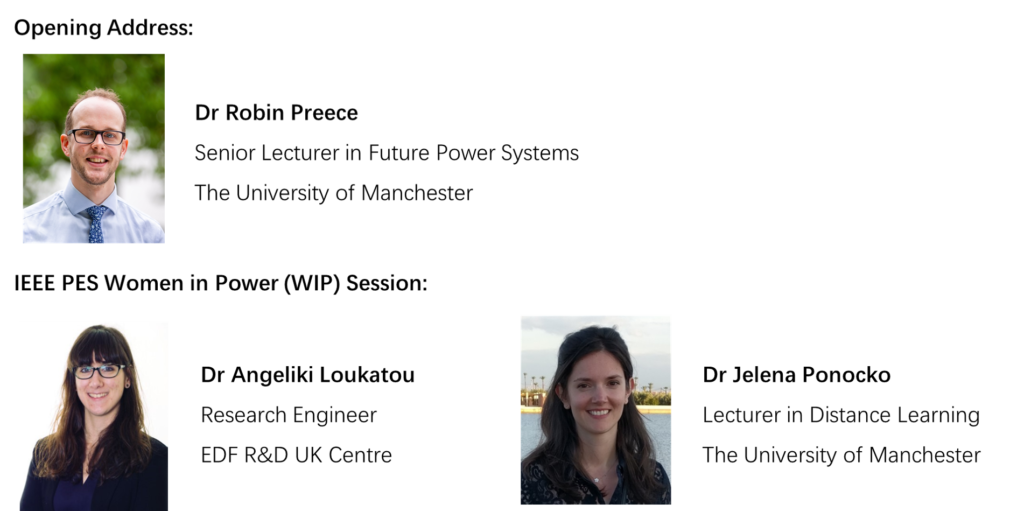 Sponsored by:

Organised by:

Please contact the organiser via ieeesb.pes.chapteruom@gmail.com if you have any questions.
Past MEEPS: