Our virtual visit was a great success! We heard about the technical and economical challenges that they have to face managing one of the biggest generation plants in the UK.
Huge thanks to the Drax Team for the informative and clear tour. And well done for the 90% reduction of carbon emissions by transitioning from coal to biomass.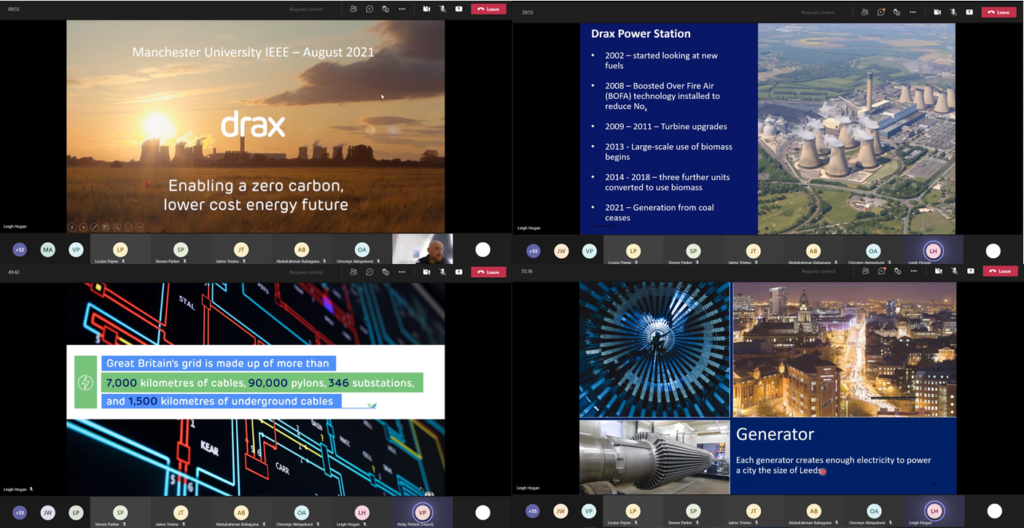 Come and join us on this exciting tour to one of the world's leading sustainable biomass generation and supply business. We will explore what biomass enables us to achieve for the environment and the economy.
Date: Thursday, 5th August 2021
Time: 4:00pm – 5:30pm (UK)
Location: On-line by Microsoft Teams
A mix of technical presentations, video demonstrations, and a Q&A session will cover the following aspects of the plant:
Drax Power Generation (Coal & Biomass)
Plant Control Centre Operations
Renewables, Carbon Capture & Energy Storage