Type: Technical Lecture Series
Title: Distribution Networks with Greater Distributed Generation and Electric Vehicle Diversity – IEEE PES Lecture
Speaker: Dr. Xiong Yu, PhD
Date: 5th July 2017
Time: 18:00 – 19:00
Location: C24, Sackville Street Building, Sackville Street, Manchester M1 3BU
Free Refreshments will be provided for all attendees.
LECTURE DETAILS:
With the rapid increase in the connection of distributed generation and anticipated new load (electric vehicles particularly), Distributed Network Operators (DNOs) are facing new challenges: thermal constraints, voltage issues, protection, electrical losses, and high costs (to maintain, reinforce, and manage the networks). With the anticipated rise in the network demand, particularly due to the anticipated exponential penetration of EVs in the immediate future, and the intermittency of distributed energy resources (and increase in their penetration), the options available to the DNOs and electricity industry to address these challenges are of great interest.
Gathering experience from his extensive network planning and design work with the UK TNO and DNOs, Dr. Yu will share insights into the transition process of the existing distribution networks to those which will encompass and manage greater load/generation/storage diversity. Furthermore, he will discuss current and anticipated issues in the distribution networks with the adoption of low carbon technologies and possible solutions to address some of these issues.
For those who may be interested in post-degree careers, Dr. Yu will be keen to share his experience and offer advice on matters related to career development in the power industry.
SPEAKER'S BIOGRAPHY: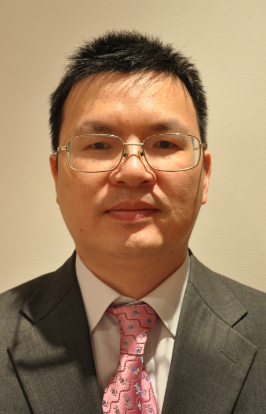 Dr. Xiong Yu has provided consultancy services for UK TNO and DNOs in last ten years. Before he came to the UK, Dr. Yu worked for Southern China Grid in power system planning and network strategic development. Dr. Yu finished his PhD from the University of Manchester in 2007 and have published more than ten papers on topics including power system stability and the aging mechanism of composite insulators.
REGISTER: Here