There will be a Women in Engineering Event on Tuesday 5th December, 14:00 – 16:00.
Location: E2 Renold Building, Sackville Street, Manchester
Outline Event Programme
Session 1 – Presentations:
Talk 1: Work–Life Balance, an Engineer's Account.
Presented by: Judith Apsley, Lecturer, The UoM
Talk 2: Growing your Career in Industry
Presented by: Priya Shinghal, MMIC Design Engineer, Arralis Technologies
Talk 3: The Athena Swan Initiative
Presented by: Teresa Chilton, Project Manager, Manchester Energy, The UoM
Session 2 – Open Panel Discussion:
Panelists:
Adrian Adair, Operations Director, Morson Group
Chrissi McCarthy, Managing Director, Constructing Equality Ltd
Claire Beranek, Route Asset Manager (Signalling), London North Western Route, Network Rail
Hilary Davies, Supply Supervisor, Cargill
Sarat Chandra Vegunta, Senior Consultant, S&C Electric UK Holdings Limited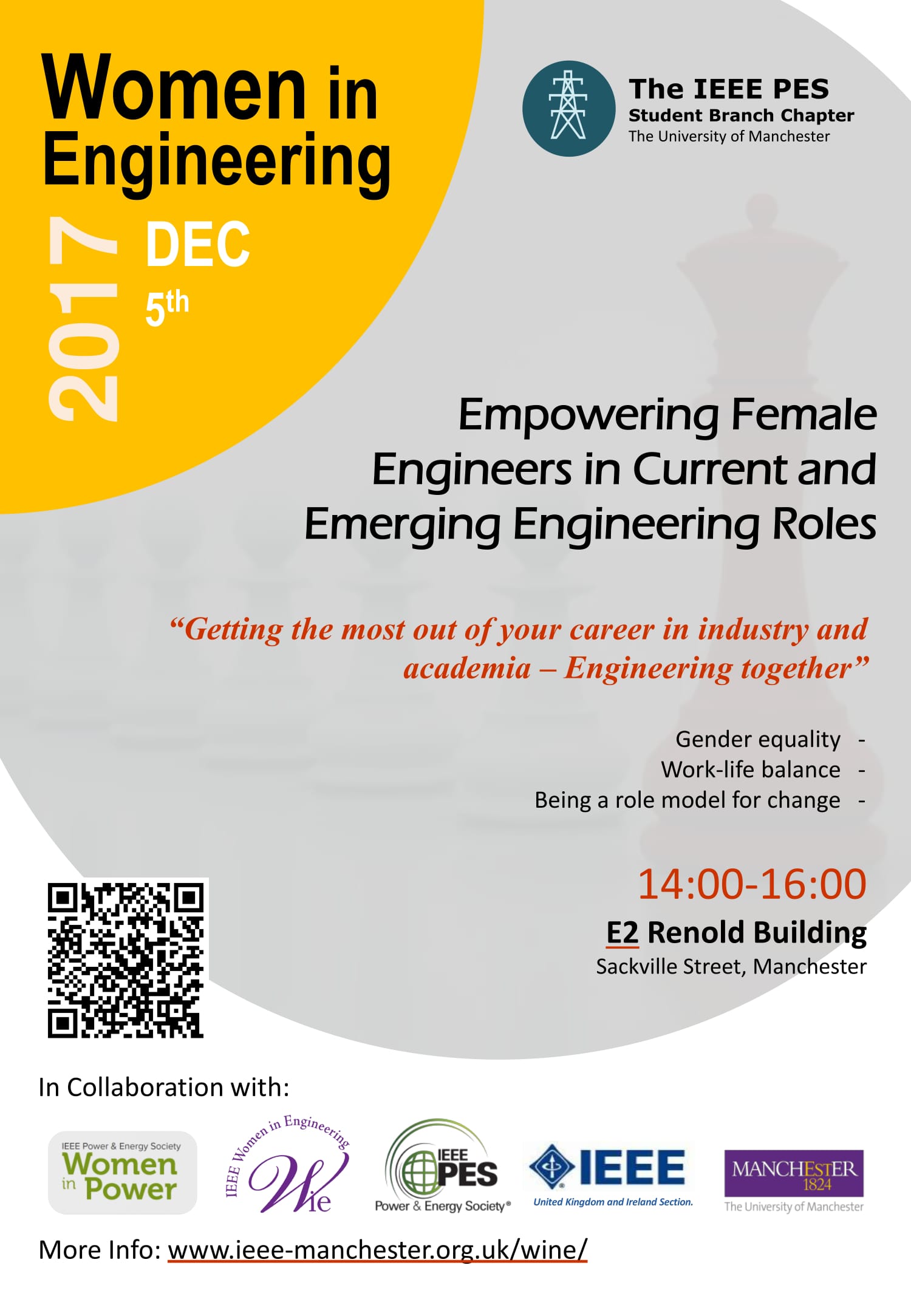 Please sign up for the event here.